Office Profile
Northwestern Mutual of Winston-Salem
Northwestern Mutual has been serving in the Winston-Salem area for a century. For 100 years, we have been changing the lives of our financial representatives and their clients, bettering ourselves and each other along the way. At Northwestern Mutual of Winston-Salem, we work as a team toward common goals that unite us as a group, but allow for individualized personal growth within each of our own businesses. 
Jay Ward – Professional Background
Jay Ward started with Northwestern Mutual as a financial representative passionate about making a difference in the lives of others. He began his career in 1996 following his graduation from Wake Forest University where he obtained a Bachelor of Arts in Communication. In 2012, after continuing his career as a financial representative for sixteen years, he became the Managing Director of the Winston-Salem office.
Jay later earned the Certified in Long-Term Care (CLTC) designation and is a member of the National Association of Insurance and Financial Advisors (NAIFA). He has been with Northwestern Mutual in Winston-Salem for a total of twenty years. 
Network Office: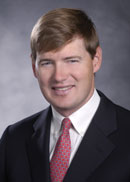 Managing Partner
704-365-2014
6235 Morrison Blvd
Charlotte, NC 28211-3508 
Get A Map