Management Team
The success of our group can be directly attributed to the high quality of leadership and the strength of our management team. Our goal is to ensure the continued success of our financial representatives by providing the proper guidance and support to help them experience both personal and professional growth.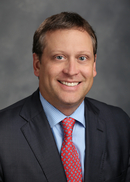 Managing Director
Office 336-245-5572
My Networks:
Jay joined Northwestern Mutual in 1996 after graduating from Wake Forest University. Jay has held the leadership roles of College Unit Director, Recruiting Field Director, and was appointed Managing Director of the Winston-Salem office in 2012. Jay is a past qualifier for Northwestern Mutual's FORUM. He is a qualifying and lifetime member of MDRT and has achieved membership every year since 2006. Jay and his wife, Kimberly live in Winston-Salem and have been married for 15 years. They have two children, Gracie and Jack.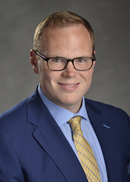 Growth and Development Director
Office 336-725-0159
Office 706-768-1071
Gabe is a native of Atlanta, GA. He graduated from Wake Forest University in 2012. While attending WFU, he was a member of the Varsity Football Team as well as Chi Rho, the premier all-male Christian a capella group on campus. He began his career at Northwestern Mutual in 2012. He helps advisors get off to a fast start through coaching, mentorship, and development. Gabe and his wife, Abby, have been married since 2014. They reside in Winston-Salem, with their daughters, Emery and Sarah. Gabe is passionate about helping people realize their potential.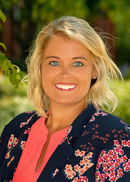 Abby Grainger
Director of Recruitment and Development
abby.grainger@nm.com
Office 336-725-0159
My Networks:
Abby is originally from Charlotte, NC. Abby oversees full-time and internship recruiting and selection. She also helps new representatives get off to a fast start through accountability, coaching, and development. She currently resides in Clemmons with her husband Eric and their two boxers, Fenway and Lambeau. She loves connecting with top talent in Winston-Salem and introducing them to this amazing career opportunity. She has a passion for building collaborative relationships and helping others succeed.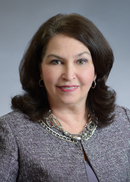 Susan F Moffitt
Director of Operations
susan.moffitt@nm.com
Office 336-245-5572
Susan has been with the Northwestern Mutual Family since 1998, and has a wealth of knowledge in client relations and insurance services. Susan works hard to be responsive and considerate of clients' wants and needs, and keeps the office organized and running efficiently. During her free time, Susan enjoys spending time with her husband, her grandchildren, cooking and reading a good book.